OVER ONE HUNDRED YEARS OF SERVICE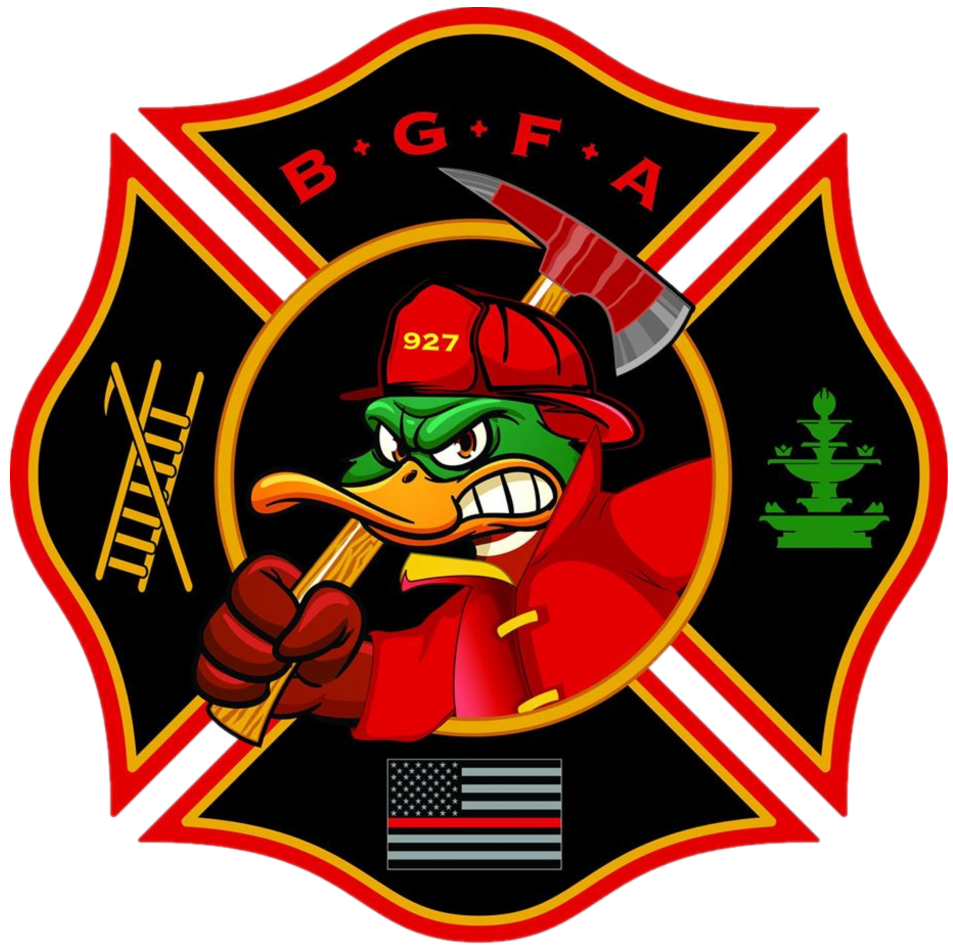 The Bowling Green Firefighters Association was started in 1947 by city of Bowling Green firefighters when they signed union affiliations with the International Association of Fire Fighters as Local 927. Through the years the BGFA has been dedicated to supporting Bowling Green firefighters and the greater Bowling Green community. Each year our members work with local businesses and citizens to give back to our community.
The BGFA acquired property across the street from the central fire station to serve as it's union hall. Known as "The Duck Shack" or simply "The Shack" (Due to it's previous ownership by Ducks Unlimited), today it serves as a meeting place, event venue, hangout area, and gym. "The Shack" is available free of charge to members and their families, and non-members and the general public for a daily fee.
The Bowling Green Firefighters Association is a 501(c)(3) tax exempt organization.